Bill Nace / Twig Harper / John Olson- Live at No Response cassette
$

8.00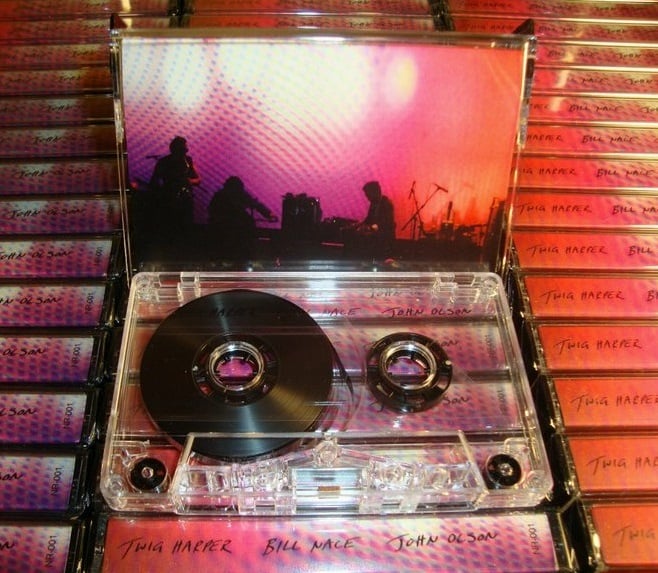 BILL NACE / TWIG HARPER / JOHN OLSON - LIVE AT NO RESPONSE FESTIVAL cassette
As driving forces of the American underground experimental music scene for over a decade with their involvement in Wolf Eyes, American Tapes, Nautical Almanac, Vampire Belt, ETC. ETC. these guys really need no individual introduction and this collaboration is as amazing and indescribable as you'd think.
Three deep players with psychic connections, skilled ears, all the meatest chops and everything gathered, earned and delivered from jamming in improvised settings with Chris Corsano, Anthony Braxton, C. Spencer Yeh, Thurston Moore, (the list goes on and on and on). These guys explore the outest-of-everywhere and unforgivably give all the squeal, drone, honk and warble you've ever craved.
This tape is two heady brain smoke sessions from when the trio came to Cincinnati last year to play the 2017 No Response Festival.
Side A is a board recording of the their set at the 2017 No Response Festival.
Side B is a board recording of their live radio session on "Trash Flow Radio" and an interview with show host Ken Katkin.
Art by Bill Nace / limited edition of 100 copies
Pro-dubbed c60 chrome tapes / professionally printed and shrink-wrapped / snazzy
All profits from this purchase go to benefit future No Response events!