T. Mikawa/Aaron Dilloway & C. Spencer Yeh- Live at Torn Light split cassette
$

8.00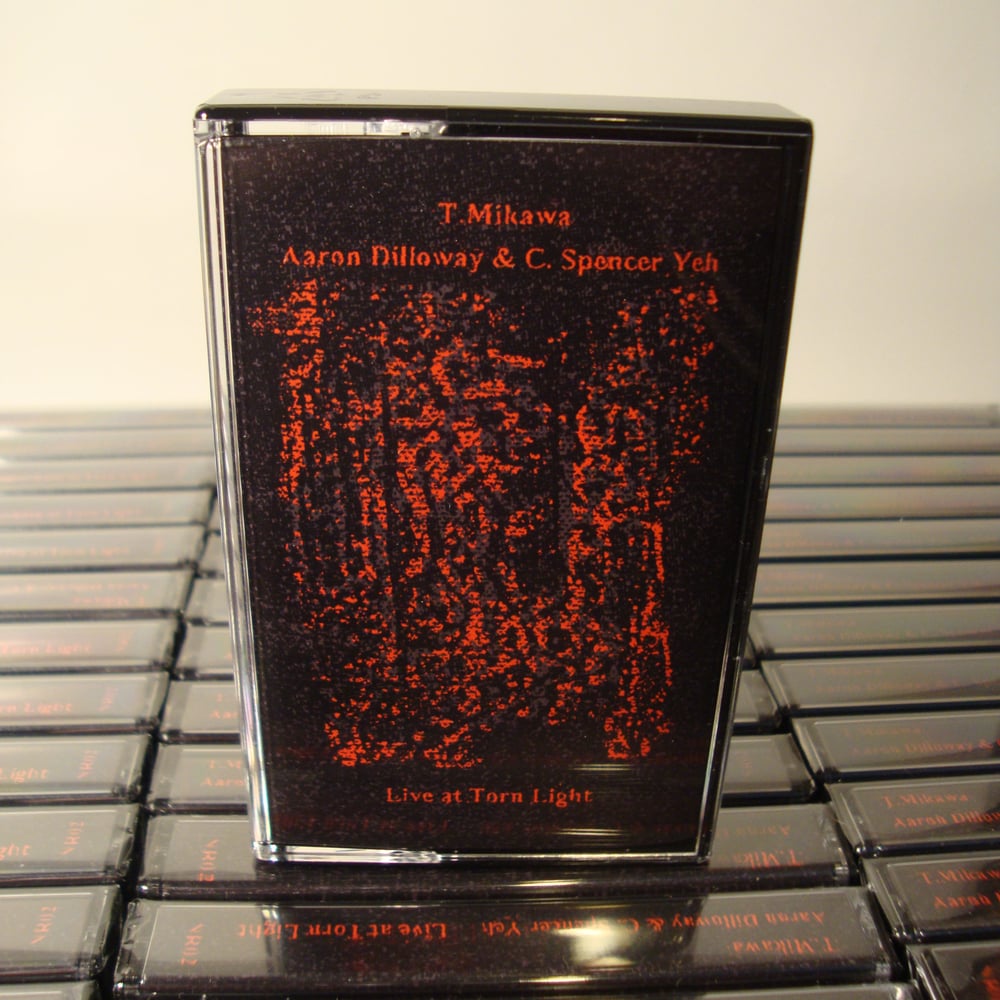 T. MIKAWA / AARON DILLOWAY & C. SPENCER YEH- LIVE AT TORN LIGHT split cassette
Each year the No Response Festival holds an afternoon in-store at our favorite local record spot, Torn Light. This split tape collects two separate years of live performances.
Side A
Aaron Dilloway and C. Spencer Yeh teamed up in 2016 for a duo set of tape loops, violin, voices and objects to craft totally mutant sounds. These guys need no introduction and this live collaboration is every bit as amazing as you'd expect. Perfect follow up to "The Squid."
Violin
Side B
T. Mikawa edited his 2017 solo electronics in-store set, tearing the source material into an even more mangled, intense ear shredder. Ace uneasy listening from a true noise hero!
Art by Alex York / limited edition of 100 copies / Pro-dubbed c50 chrome plus tapes / professionally printed and shrink-wrapped / snazzy
*Heads up- If you preorder the Art Damage Lodge book with any of the tapes, the tapes will be sent out with the book reprint, so it'll be about a month*
All money goes to benefit the No Response Festival!